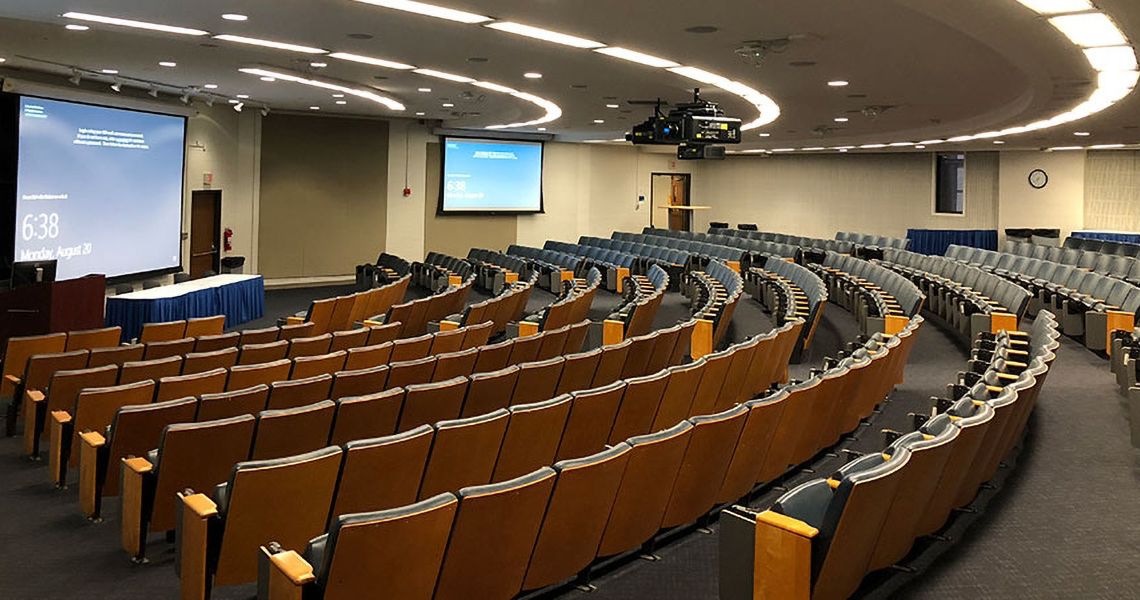 Classroom Services coordinates room and event scheduling for the GW SMHS. Locations include Ross Hall and Himmelfarb Library.
Classroom Scheduling is done on a priority basis.
Academic classes based on size of the class and any special classroom needs. 
Clerkships, grand rounds and residency programs
SMHS-sponsored conferences and seminars.
Departmental, administrative meetings, and student activities. 
In order to assure that classes are given the appropriate space available, room assignments will be confirmed after all class schedules are submitted by the School of Medicine and Health Sciences before the start of each semester. Requests for conferences, seminars, grand rounds, meetings and student activities will then be scheduled according to room availability.
Please review the SMHS Academic Scheduling - Room Use Protocol and Policy before making your reservation.
All requests should be made using the Classroom and Event Reservation Request Form. Equipment requests should be made at the same time when scheduling a room in order to determine the appropriate room selection. The equipment request should be entered in the Comment field of the online form.